.. I'm not. :) don't know why I look so angry/serious/tired? This was the first day at school after spring break. Trying on my new clothes. A little conservative, so I mixed it with my favorite platic heart/diamond shaped necklace. After I took these photos I realized my hair is a mess!!! argh. need to see the hairdresser.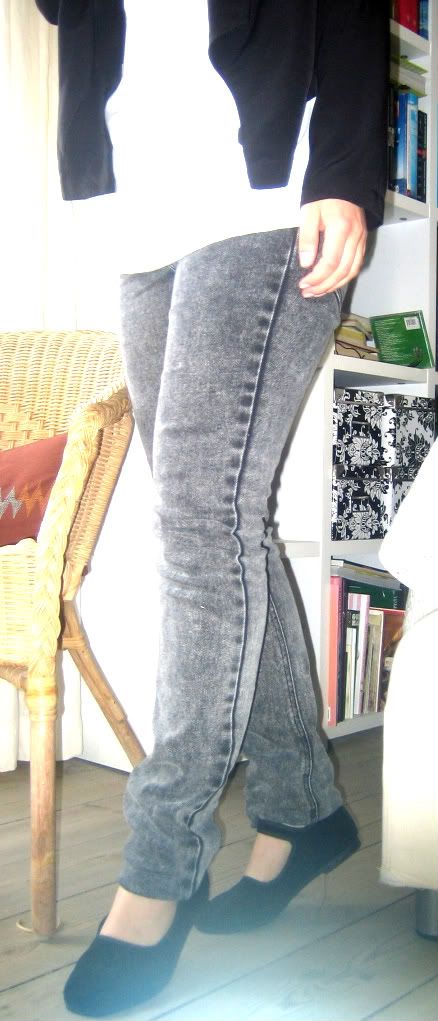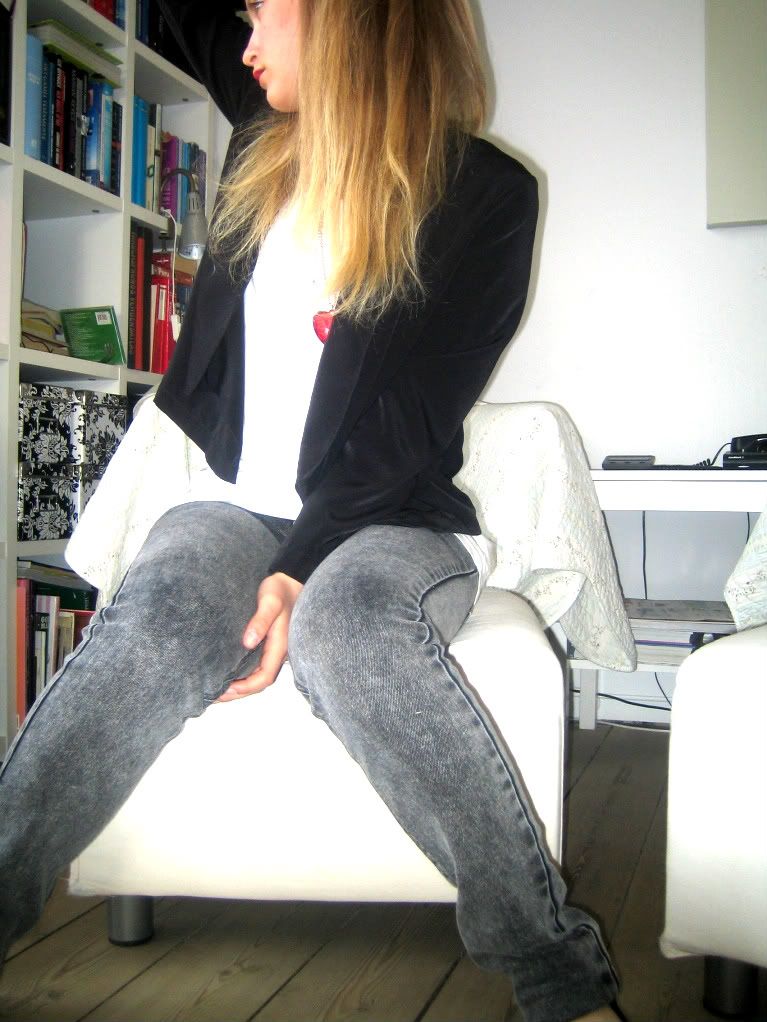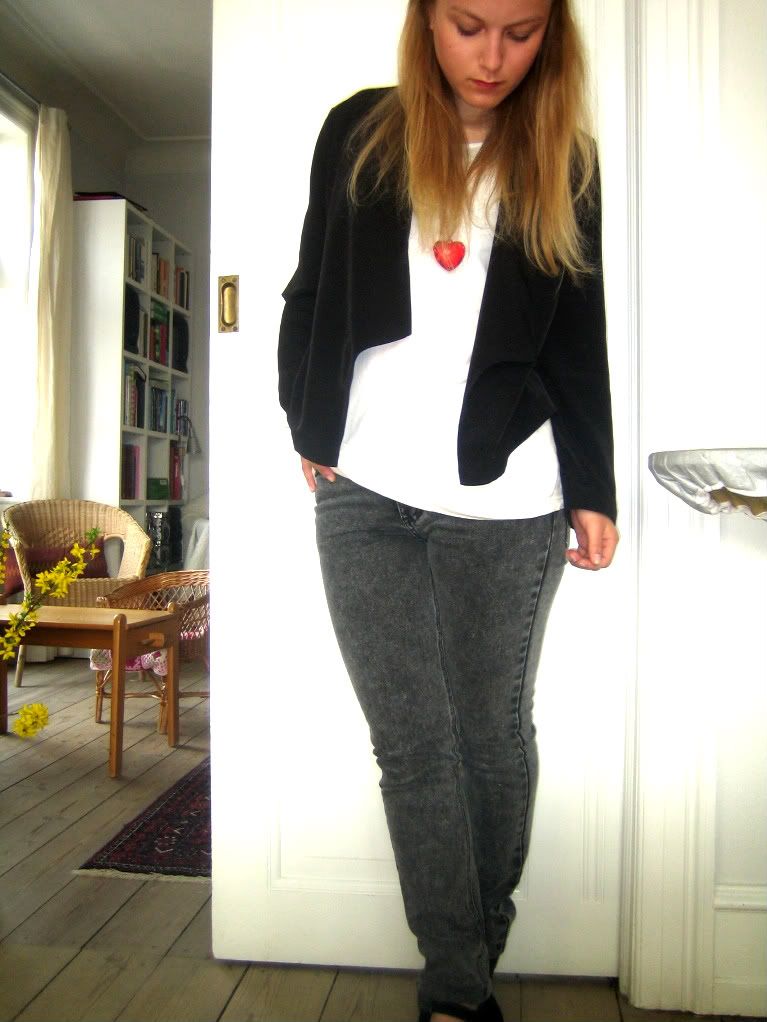 blazer, H&M trend ; top, H&M young ; jeans, Cheap Monday ; shoes, Kinabutikken ; necklace, so good jewelry

..and just for last..


I just don't get it. I respect Alexander McQueen, but what is this?

TTYL :)
(photo:style.com)